Great things in business are never done by one person. They're done by a team of people.
Hard work beats talent, there's no way around it. Sparkd is committed to finding and representing the best talent out there. From film to graphics, we believe only in providing our clients with only the best of the talent out there. Our headquarters are located in Los Angeles, CA.
But don't let that fool you, our talent is spread all over the world and is immediately available for hire. We are driven, stubborn, and strive to challenge ourselves daily with every project. If you believe you should be in our network of talent, apply here.
Let's chat.
Benjamin Mercke
Relationships Officer
Candela is our esports expert. However, she started her creative career as an Art Director working for multiple acclaimed national brands such as Honda, Southwest Airlines, and Arco, among others. You can often find her producing esport events or leading creative for our clients while she juggles her position with Fox as an Esports Producer. We often wonder if her last name was just misspelled and they meant to call her a robot.
Candela Rebot
Founder / Chief Creative Officer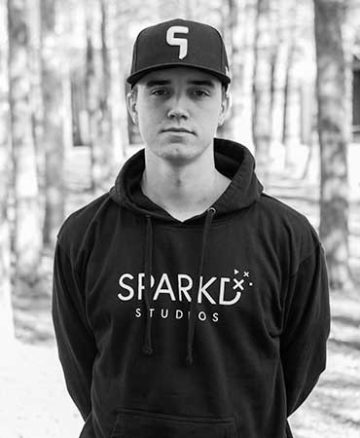 GANG.
Hunter Register
Photographer / Videographer
You know that feeling when you look at a picture and you can't match the right words to your feelings? Yup, he knows exactly how to do that. Selected by the Esports community as a finalist for the Esports Photographer of the Year award, Chris leads our photography projects with a simple goal in mind: Impact.
Chris Betancourt
Head Photographer